---
Volvo Overseas Delivery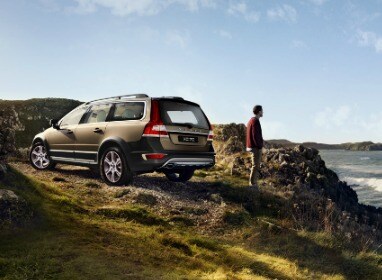 Purchase a Volvo, Get a Vacation
Take a vacation where the souvenir is part of an unforgettable experience. Purchase any new Volvo within the Volvo Overseas Delivery Program and you'll discover a truly unique way to buy a car, as well as a truly unique way to travel around Europe.
Here's what's included:
• Two round-trip tickets to Scandinavia.
• A free first class hotel night in Gothenburg, Sweden.
• Savings off the U.S. MSRP on U.S.-model Volvos.
• Complimentary home shipment services to your local U.S. Volvo retailer valid for up to 6 months.
Other benefits of the program: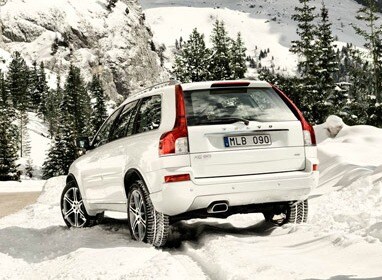 • Enjoy the vacation of a lifetime.
• The ability to travel at your own pace.
• No need for rental car expenses.
• Fifteen day European Car Insurance coverage, including Swedish temporary registration.
• Experience the unique atmosphere and service at the Factory Delivery Center in Gothenburg, Sweden.
• A tour of the Volvo factory, visit to the Volvo Cars Brand Experience Center or to the Volvo Museum.
• U.S. Customs Duty and port clearance fees are included.
How does Overseas Delivery work? It's this simple:
Step 1 - Order the Volvo of your choice from your local Volvo retailer.
Step 2 - Pick up your new Volvo at the Gothenburg Factory Delivery Center or at any official delivery location in Europe.
Step 3 - Test your Volvo out on the roads of Sweden, either with one of our spectacular tours or on your own. Then head anywhere you please in Europe.
Step 4 - Drop off your Volvo in Gothenburg or any official drop-off location in Europe. We'll ship it to your authorized Volvo retailer and take care of all the paperwork involved when importing a car, from excise taxes to import duties.
Sales Hours
Monday

8 a.m. - 8 p.m.

Tuesday

8 a.m. - 6 p.m.

Wednesday

8 a.m. - 8 p.m.

Thursday

8 a.m. - 8 p.m.

Friday

8 a.m. - 6 p.m.

Saturday

9 a.m. - 5 p.m.

Sunday

Closed